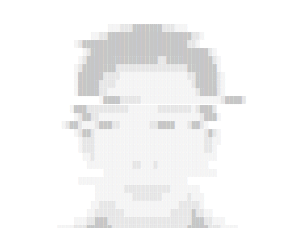 Maud Barret Bertelloni
je travaille sur le rôle politique des techniques, au croisement entre philosophie des techniques, théorie politique et STS
Maud Barret Bertelloni is a PhD student in philosophy of technology (COSTECH - UTC) and sociology (medialab). Her thesis, directed by Xavier Guchet (UTC) and Dominique Cardon (Medialab), dwells on the topic of the politics of technology, working across philosophy of technology, political theory and STS.
Maud is part of the SHAPING AI research team, an international research project investigating the recent sociotechnical history of AI (2012-2022) across four countries (Germany, France, UK, Canada) and three domains (media, policy and scientific research), where she focuses on AI policy and strategies.
She received her training at Sciences Po (political theory) and the Oxford Internet Institute (University of Oxford), where she researched the techno-documental assemblage of immigration control in the Schengen Area. She benefited from a year of pre-doctoral funding at the Centre de Recherche en Philosophie at the ULB, under the direction of Thomas Berns. Alongside academia, Maud previously worked in internet policy with the Association for Progressive Communications and is involved in the French tech civil society scene.