Khartis
made by the médialab
a tool to easily create thematic maps in 3 steps from data as CSV
Tools – Software
Atelier de Cartographie (Patrice Mitrano, Thomas Ansart, Benoît Martin, Antoine Rio), APYX (Arnaud Pezel), Benjamin Ooghe-Tabanou, Audrey Baneyx
Built together with Sciences Po's Atelier de Cartographie and APYX, Khartis allows to easily create rich qualitative and quantitative maps from CSV files against different geographical projections.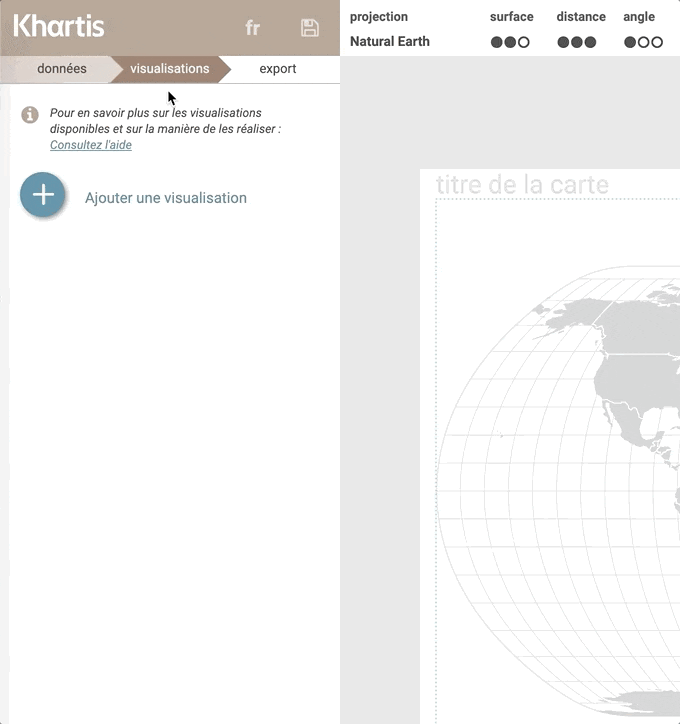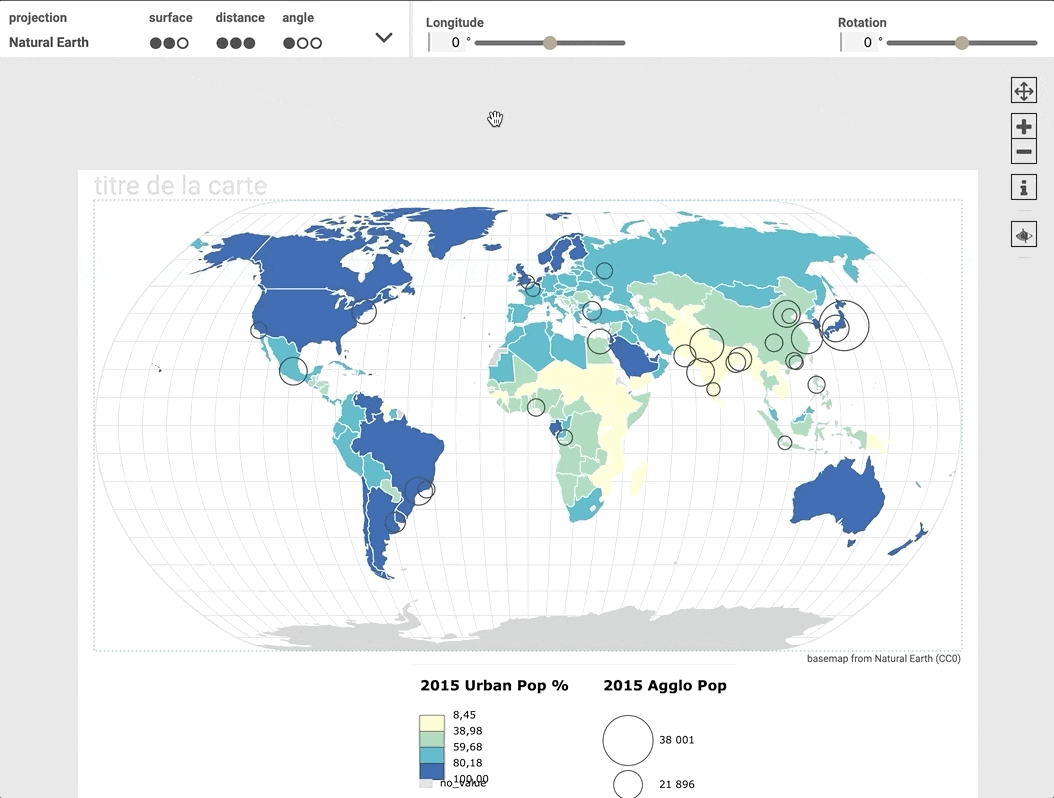 It can be used directly online, or as a desktop application to download. Among other features, Khartis main specificities relie on applying Bertin's visual semiology rules to visual mapping, as well as being able to switch between different geographical projections, other than the controversed Mercator one.
All data remain stored locally within the browser.
Khartis is licensed under MIT and the source code is available on Github.
exploration and visualization
all audiences
usable
2016