I Want Hue
made by the médialab
a web interface to generate and refine palettes of optimally distinct colors.
Tools – Software
Mathieu Jacomy
iWantHue allows users to generate palettes of colors. It is about mastering the properties of a palette by setting a range of Hue, Chroma (unbiased saturation), Lightness and number of colors.
Optimisation options for colorblind and Dark background are also available.
The algorithm of the tool optimizes the perceptive distance in the color subspace, ensuring an optimal readability to generate palettes of any size.
The iWantHue website also provides a palette generator in javascript for embedding in web projects.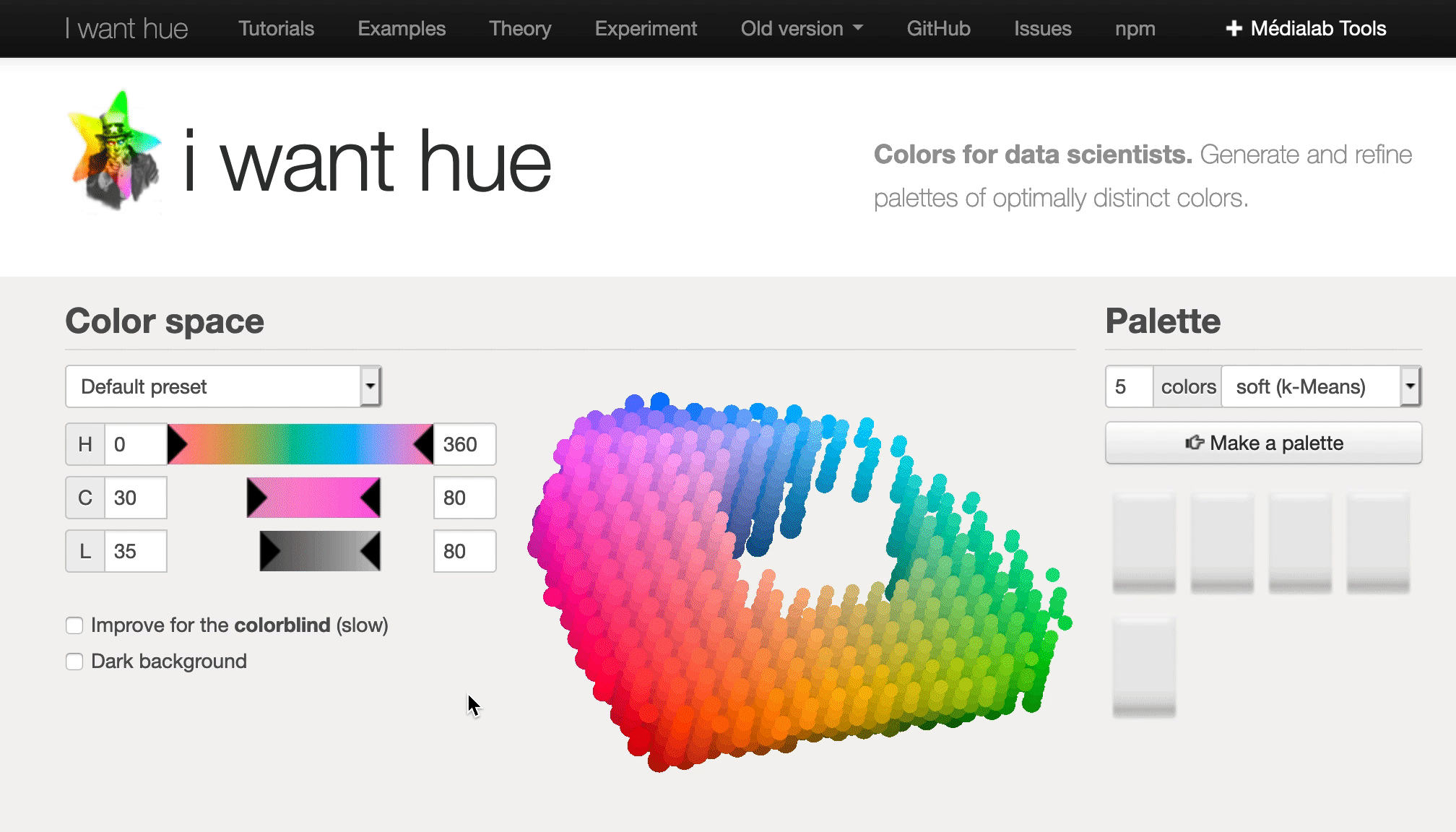 visualization and writing
all audiences
usable
2013