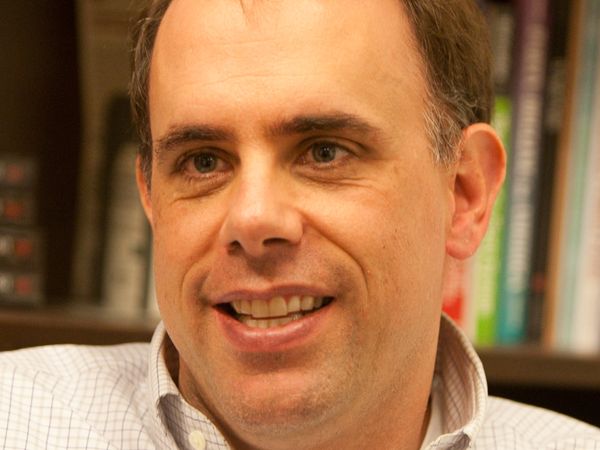 Michael A. Bailey
I'm researching how we can understand public opinion and polarization with text and new survey tools.
Michael A. Bailey is at the médialab while on sabbatical from Georgetown University where he is the Colonel William J. Walsh Professor of American Government in the Department of Government and McCourt School of Public Policy.
Bailey is working on three projects. First is a book under contract with Cambridge University Press on modern advances in public opinion polling, a book that tries to make sense of a field that is under pressure and innovating rapidly. Second is a project that uses social media and website data to map out the ideological positioning of all candidates for Congress (in general and primary elections), an exercise that then enables us to assess if and how polarization affects various stages of the electoral process. Third, Bailey is the principal investigator for the Environmental Impact Data Collaborative, an effort to bring together data and tools to help researchers, policymakers and community groups do fast, effective and impactful data analysis related to environmental justice and climate change.

His work covering trade, Congress, election law and the Supreme Court, methodology and inter-state policy competition has been published in the American Political Science Review, the American Journal of Political Science, the Journal of Politics, World Politics and elsewhere. Bailey is co-author with Forrest Maltzman of The Constrained Court: Law, Politics and the Decisions Justices Make. He is also the author of two statistics books: Real Stats and Real Econometrics. The goal of these books is to get to interesting and useful statistical material as quickly as possible. To be useful, the books focus on endogeneity ("correlation is not causation") and to be interesting, the books quickly start using real data sets to answer important questions.

Bailey received his B.A. in Government and Japanese from the University of Notre Dame and his M.A. in Political Science, M.A. in Economics and Ph.D. in Political Science from Stanford University. As a former Monbusho Scholar at the Graduate Institute for Policy Studies (then at Saitama University) in Japan, Bailey is conversational in Japanese and interested in Japanese politics.