RICardo
Trade globalization and regional effects: which interactions?
Working on historical archives demands to handle data heterogeneity. To study 19th century trade we developed an exploratory data analysis tool based on a data versioning system.
La base de donnée RICardo a pour ambition de réunir le plus grand nombre de statistiques décrivant le commerce international bilatéral au XIXème siècle.Initié en 2004 et financé par un projet ANR en 2007, le projet RICardo est aujourd'hui porté par une collaboration entre l'historienne Béatrice Dedinger (Centre d'Histoire de Sciences Po) et l'ingénieur Paul Girard (médialab).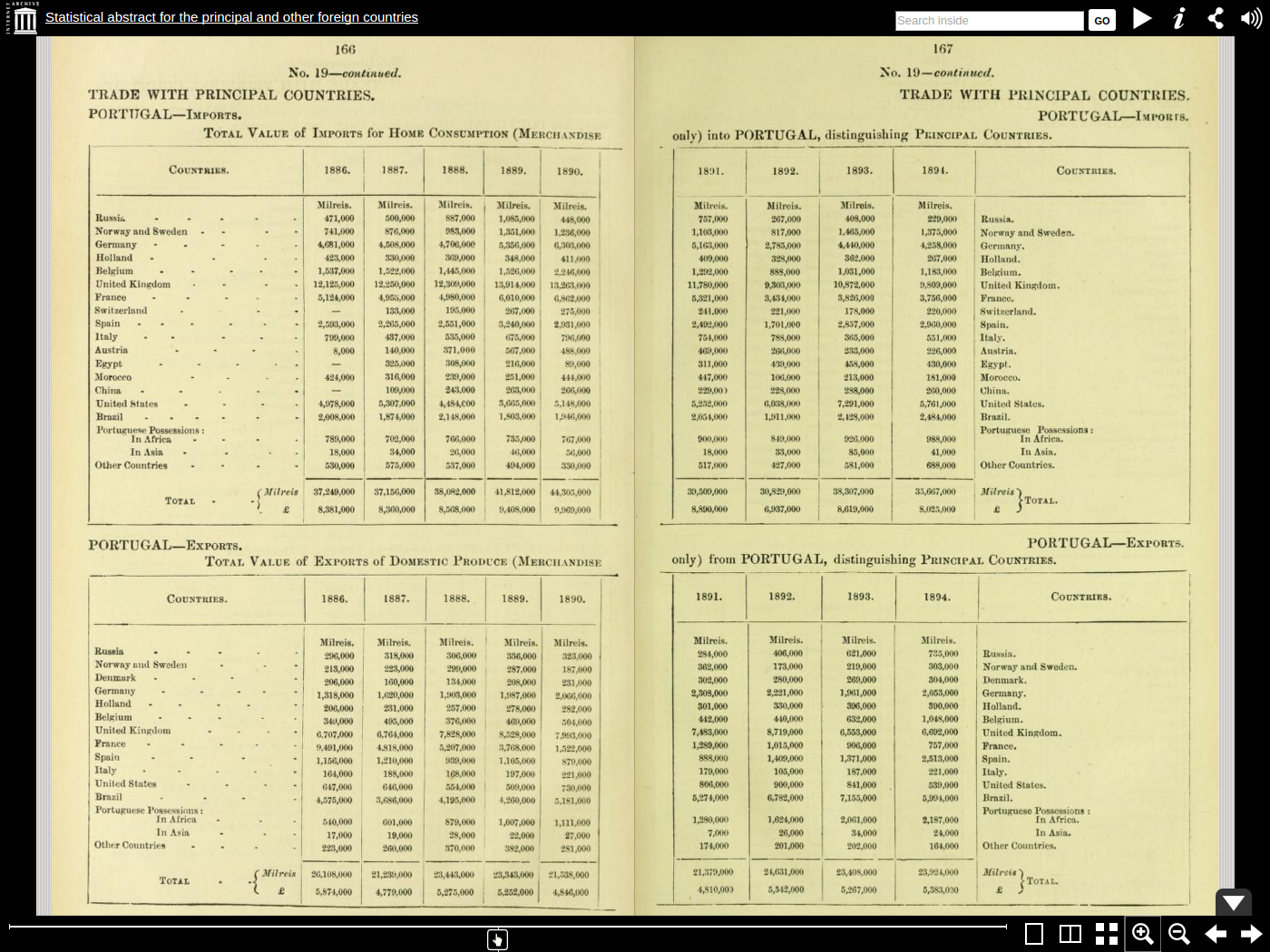 Notre ambition est d'apporter une vision renouvelée de la première vague de mondialisation du commerce en prenant en compte les nombreux échanges commerciaux régionaux qui ont été jusqu'ici négligés par manque de données.
La difficulté est d'abord liée à l'hétérogénéité des données issues de volumes statistiques produits par des pays différents et sur une longue période. Outre le problème de la multiplicité des unités monétaires (résolu par la constitution d'une base de taux de change en Livres sterling), le principal enjeu réside dans la variabilité de dénomination des partenaires commerciaux. Les administrations de l'époque décrivaient leur commerce avec plus ou moins de précision. La liste des partenaires inclut des pays, des groupes de pays, des villes portuaires, des zones coloniales ou géographiques.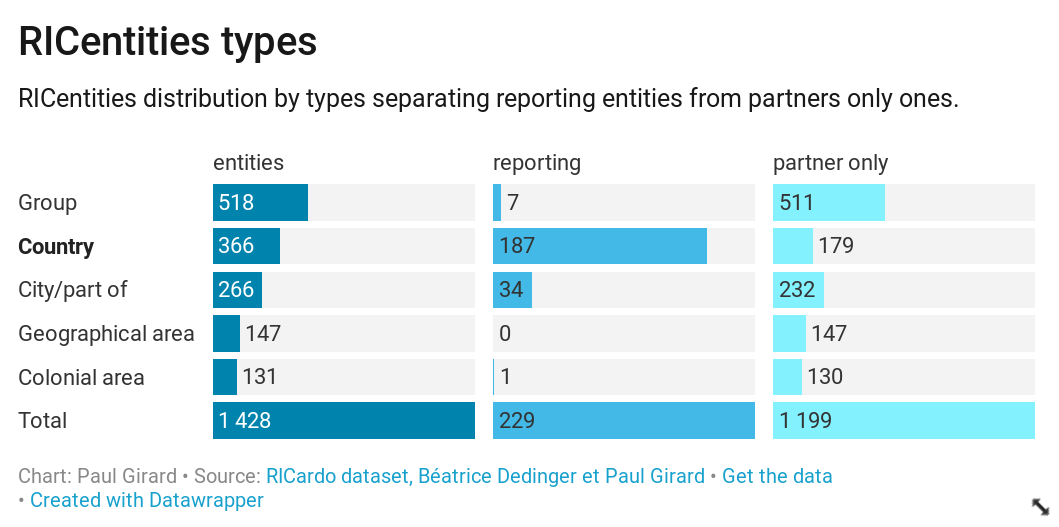 Nous avons fait le choix de rendre les données disponibles d'abord sous la forme la plus proche possible des sources pour ne pas masquer cette complexité. 
Afin de faire de cette complexité une richesse, nous avons développé une application d'analyse exploratoire des données qui permet d'appréhender le corpus en le visualisant progressivement à différents niveaux d'agrégation.

Nous complétons régulièrement le corpus avec des nouvelles sources afin d'améliorer sa couverture temporelle et spatiale. Par ailleurs, nous travaillons actuellement sur une description de la première vague de mondialisation du commerce qui prenne mieux en compte les effets régionaux que l'on observe dans nos statistiques de commerce bilatéral.
Pour cela nous tentons de trouver une méthode d'analyse qui chemine entre le respect de la complexité des sources et le besoin d'homogénéisation pour quantifier.