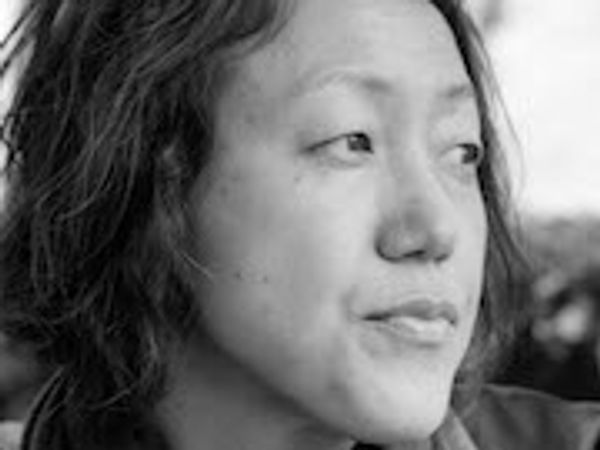 Reiko Hasegawa
Ancien membre
J'étudie les politiques de protection suite à des catastrophes nucléaires et environnementales et les droits des personnes déplacées.
Chercheure
Ancien membre associé
Reiko Hasegawa est chercheure dans le cadre du programme Politiques de la Terre depuis mai 2015. Ses recherches portent sur les populations déplacées à la suite de catastrophes naturelles ou causées par l'homme. Ses travaux récents sur les personnes déplacées à la suite de l'accident nucléaire de Fukushima ont élargi son spectre de recherche au domaine des STS, notamment à la notion d'expertise et de processus décisionnel dans les controverses scientifiques.
Reiko est titulaire d'une maîtrise en affaires internationales de la Norman Paterson School of International Affairs de l'Université Carleton (Canada) et a travaillé avec divers organismes d'aide tels que le Haut Commissariat des Nations Unies pour les réfugiés (HCR), l'Agence japonaise de coopération internationale (JICA) et une ONG humanitaire en Irak, au Kosovo, en Sierra Leone, en Slovénie, en Indonésie et au Japon sous la résolution 1244 du CSNU. Au cours de ces missions, elle a géré un certain nombre de programmes d'aide aux réfugiés et aux personnes déplacées à l'intérieur du pays à la suite de guerres civiles et de catastrophes naturelles telles que le tremblement de terre et le tsunami dans l'océan Indien en 2004.
Publications
Hasegawa, R. 2015. Returning Home after Fukushima? Displacement from a Nuclear Disaster and International Guidelines for IDPs. IOM Migration, Environment and Climate Change: Policy Brief Series. Issue 4/Vol.1/September 2015. IOM, Geneva.
Hasegawa, R. 2013. Disaster Evacuation from Japan's 2011 Tsunami Disaster and the Fukushima Nuclear Accident. Study No. 05/13, IDDRI. May 2013
Projects de recherche
Collaboration de recherche
Projet DILEM (Déplacés et Indécis Laissés à Eux-Mêmes depuis l'accident de Fukushima), 2013-2014, finanacé par le CNRS/NEEDS (Nucléaire, Energie, Environnement, Déchets et Société).
Coordinatrice du projet : Marie AUGENDRE, l'Université Lyon II (EVS-INEE).
Communications
"After Fukushima: Transnational Expertise in Radiological Risks" at the Workshop on Environment and Security (WES) entitled "Transnational expertise in environmental and health policy", Université Libre de Bruxelles, Brussels, 28-29 August 2015.
"Disaster Evacuation and Risk Perception in Democracies (DEVAST): From the 2011 Japan Earthquake and Tsunami Disaster, and the Fukushima Nuclear Accident" at the Seminar « rencontres internationals », ANR flash Haiti, Faculty of Law at the Université Paris-Est, Créteil, 6 December 2013.
"Social and political issues following a nuclear disaster: evacuations from the Fukushima nuclear accident", PREPARE (EC 7th Framework Programme) WP6.1 Workshop, Lisbon (Portugal), 28-29 November 2013.
"A tale of two evacuations: contrasted patterns of displacement following the Tohoku tsunami and the Fukushima-Daiichi accident", STS Forum on Fukushima, UC Berkeley, San Francisco, 11-14 May 2013.
"Displacement from the 11 March Tsunami and the Fukushima Nuclear Disaster", Séminaire Développement durable et économie de l'environnement, Sciences Po, Reid Hall, Paris, 13 November 2012.
"Triple disaster, Two evacuations: displacement from the 11 March Tsunami and the Fukushima nuclear disaster", International Conference on 'Risk after Fukushima: crisis, disasters and governance', Centre de recherche en sciences sociales de l'international (CERI), Paris, 17 September 2012.
"Disaster Evacuation and Risk Perception in Democracies: from the Fukushima disaster", RESET Workshop 'Nuclear governance in a changing world', Kyev Polytechnic institute, Kiev (Ukraine), 26 April 2012.