Serendipity or confinement ? Deconstructing the principles, effects, and uses of algorithmic recommendation
Le prochain Data Science Seminar de CIVICA accueille Camille Roth (Computational Social Science Team, Centre Marc Bloch) le mercredi 20 octobre 2021.
Speaker: Camille Roth, Computational Social Science Team, Centre Marc Bloch, Germany and CNRS, France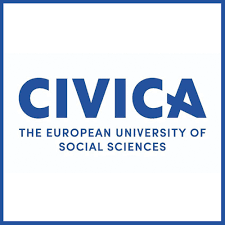 Abstract
The effects of algorithmic recommendation in online systems is the subject of growing interest and, also, of sometimes conflicting results, depending on whether it is said to contribute to expand or to restrain the horizon and serendipity of users. We will recontextualize this debate by distinguishing different places of action of algorithmic devices on platforms: upstream (principles), in situ (suggestions) and downstream (uses). We further illustrate each case with recent results. Upstream, we show that the design of these algorithms is similar to a largely self-piloted evolutionary dynamics. In situ, we describe topological and likely navigational biases induced by content suggestion on YouTube, relying in particular on an extensive collection of ad hoc data. Downstream, we exhibit a variety of attitudes toward recommendation using data from the online music listening platform Deezer, showing in particular how users' preferences affect the influence of recommendation, rather than the other way around.
Biography
Camille Roth has been holding an associate research professorship at CNRS since 2008 in computer science while he also had a couple of tenured university positions in sociology, at Sciences Po as Associate Professor ("professeur", 2016-18) and in Toulouse as Assistant Professor ("maître de conférences", 2007-08). His research thus lies at the interface between social and computational sciences, featuring keywords such as socio-semantic systems, social cognition, algorithms and mathematical sociology. He founded in 2012 and currently leads the computational social science team at Centre Marc Bloch in Berlin (CNRS/Humboldt). He is currently the recipient of an ERC Consolidator grant on socio-semantic networks and over the past decade has been global or local PI for several multi-institution research projects, both at the French and European level, on blog networks, scientific communities, and peer-to-peer platforms.